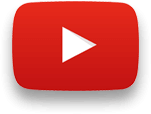 Chasing Einstein
Now streaming!
---
Chasing Einstein follows leading scientists, including Nobel Laureates, on the brink of paradigm-shifting discoveries that have the potential to drastically change the way we see the universe. Travel behind the scenes with Chasing Einstein to some of the most extraordinary experiments ever created, including LIGO, CERN, and XENON 1T.
---
"Compelling."
- BBC Science Focus, James Lloyd on Chasing Einstein
"[A] fascinating film documenting the hunt to answer one of the greatest open questions about our universe."
- CPH:DOX on Chasing Einstein
Nuanced tale of the motivations and sacrifices science demands."
- New Scientist, Richard Webb on Chasing Einstein
---
Einstein's theory of relativity has been the dominant narrative of astrophysics for a century, but what do we do when it can no longer answer all of our questions?
Now, 100 years later physics is at a crossroads.
The search for dark matter will either confirm Einstein's theory or disrupt a century of physics.
You don't need a PhD in rocket science to let yourself be carried away by the fascinating quest depicted in Chasing Einstein.
---

---
SUBSCRIBE
Sign up to receive news and updates.
---